Price Match Promise
If you find the same brand product and offer online for the same amount or less - we'll beat it!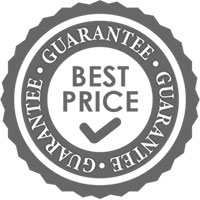 Our Online Price Promise
We're confident you can't beat our price, but if you find one of our competitors has the same product offer or is cheaper we'll beat theirs.
We regularly check our prices against competitors to ensure we offer the best price. In the unlikely event that there is a competitor offering exactly the same product offer, they have it in stock and it is available for immediate delivery then we will beat it.
Please contact us or call us on 01473 559087 to request our best price.
Criteria for Best Price Guarantee
The competitor must be a legitimate online retailer and be an exact product and offer match. Our price promise is subject to the below conditions and all price matching is subject to our own discretion.
The branded product offered on the competitor's website is identical to the one we sell, and is offered on the same terms.
The product on their website must be in stock and available for delivery immediately.
We must have the product in stock and available for delivery.
We are able to verify the competitor's offer.
Our price promise applies to the product and offer, within our remit.
Our price promise has to be confirmed before purchase.
How to Claim?
If you have found the same price or cheaper from one of our competitors and it satisfies the above conditions, contact us ensuring you provide us with the following information allowing us to verify the offer and get back to you.
The product offer you are interested in purchasing and the price.
The competitor's website address of the offer.
We will not accept product offers displayed on price comparison websites.
The offer is not transferable and you must purchase the product whilst the competitor's offer is still available.