Take advantage of our free design service
July 12, 2017 Katie
Working out what you need for your underfloor heating project can be complicated, so let us do the hard work and design your electric underfloor heating system for you.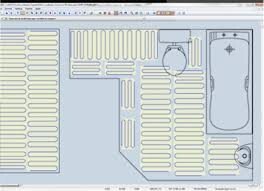 A bespoke design is an essential requirement to maximise the performance and efficiency of the underfloor heating system. There is a huge difference in performance between an off-the-shelf and a fully designed solution.
We offer a free electric underfloor heating design service. If you need any help with installing your electric underfloor heating system, one of our experienced in-house technical advisors will be able to guide you through the process.
Our team are able to offer
Full service from start to finish
Expert advice from a qualified team
Send us a drawing or plan and we'll produce a free fully-detailed quotation
Get a free bespoke design
Underfloor Heating UK is an electrical specialist with over 30 years' experience trading. We are able to use our electrical expertise to ensure that we only supply good quality, value for money products, backed by the support and expert advice of our team of electrical engineers.
Read our independent feefo reviews to see what our customers say about us.
Contact us on 01473 559087 or email sales@underfloorheating-uk.co.uk for details.