Trade Account
March 18, 2018 Anonymous
Its quick and easy, simply complete our trade application form and we aim to get back to you within 24 hours (Monday to Friday) with your log in details and your personalised credit limit. Our trade account will allow you to manage your cashflow in a way that suits you. Our trade account holders will also have access to exclusive discounts for specific brands and accessories.
Benefits of a Trade account
30 days interest-free credit
Flexible credit limits
Access to trade-only prices
Less paperwork overall - pay once at the end of your 30 day free credit period
Keep track of your spending
Trade Account portal
Log in to your portal to find the best deals and access your exclusive discounts. Invoices are easily viewed and printable with all of your account quotes and orders.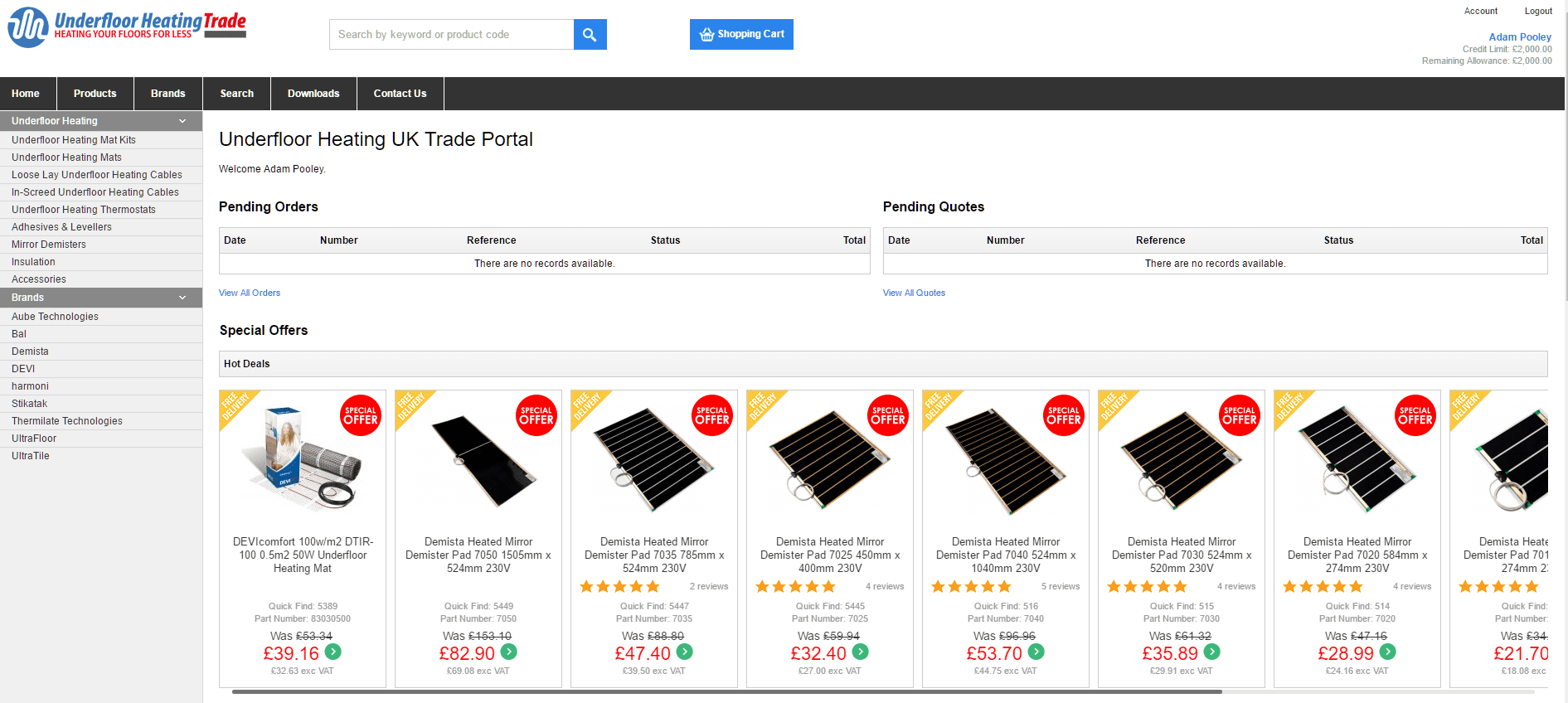 Call us on 01473 559087 or sign up online.